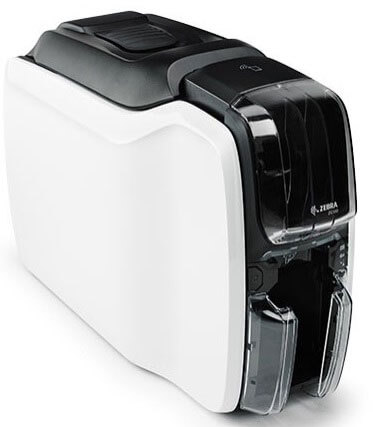 Organizations in a variety of industries place a high priority on convenience and security. The ID card printer is one device that has completely changed how organizations manage identification and access management. These smart gadgets combine unrivaled convenience with better security features to provide a number of advantages. Here are some of them:
Additional Security Measures
The potential of ID card printers to improve security within a company is one of their main advantages. Businesses may quickly identify and authenticate people on their property by providing customised identification cards to staff. These cards may have holographic overlays, UV printing, or smart chips, among other security measures, making them very difficult to copy or forge. This guarantees that only authorized people have access to restricted locations and helps prevent unlawful intrusion.
Including Modern Security Features
Additionally, ID card printers give businesses the ability to add sophisticated security features to their ID cards. For example, biometric information, such iris or fingerprint scans, can be recorded on the cards to increase security and lower the possibility of identity theft or impersonation. Organizations may build a multi-layered security system that offers a higher level of protection against potential attacks by leveraging these cutting-edge technologies.
Process simplification and effectiveness
ID card printers benefit both workers and businesses with their simplicity and effectiveness. Organizations may quickly give identification cards to new workers, contractors, or visitors with an in-house ID card printing solution. As a result, there is no longer a need to outsource the printing operation, saving both time and money. Additionally, replacement cards can be immediately manufactured in cases of lost or damaged cards, minimizing delays to everyday operations.
Access Control System Integration
Access control system compatibility is another benefit of ID card printers. The ability to encode proximity cards or smart cards is a feature found on many contemporary ID card printers, enabling easy connection with already-existing access control systems. This gives businesses the ability to control access to various regions, keep an eye on employee mobility, and produce thorough data for security audits or compliance requirements.
Emergency Response
Every second matters in critical scenarios. An immediate and trustworthy method of identifying people and confirming their roles or clearances is provided by ID cards printed on-site. This speeds up emergency response operations, helps authorities better manage urgent circumstances, and ensures everyone's safety.
Comfort and Flexibility
Organizations can manage their identification systems with unparalleled flexibility and ease thanks to ID card printers. This is how:
a. On-Demand Printing: Organizations can use ID card printers to print ID cards as needed. Organizations can swiftly create high-quality IDs for new hires, contractors, or visitors without depending on outside vendors or experiencing delays.
b. Customization Possibilities: Organizations can design ID cards using ID card printers to fulfill particular specifications. Organizations have the opportunity to develop IDs that correspond with their particular needs and branding by using a variety of card sizes, styles, and encoding technologies.
Organizations may develop a reliable identification system that boosts security while enhancing efficiency and convenience by investing in an ID card printer. In order to reduce security threats and protect sensitive data, it is essential to be able to create aesthetically distinctive and technologically sophisticated IDs. Additionally, the integration of ID card printers with current security systems streamlines procedures and lowers errors, resulting in a workflow that is more effective.