Kuwait's Most Trusted Supplier of Diverse Hardware Tech Solutions
Zahabi: Your Partner for best POS, Kiosk, Barcode, and Computing Solutions. Elevate Efficiency, Boost Customer Satisfaction, and Drive Growth with Us.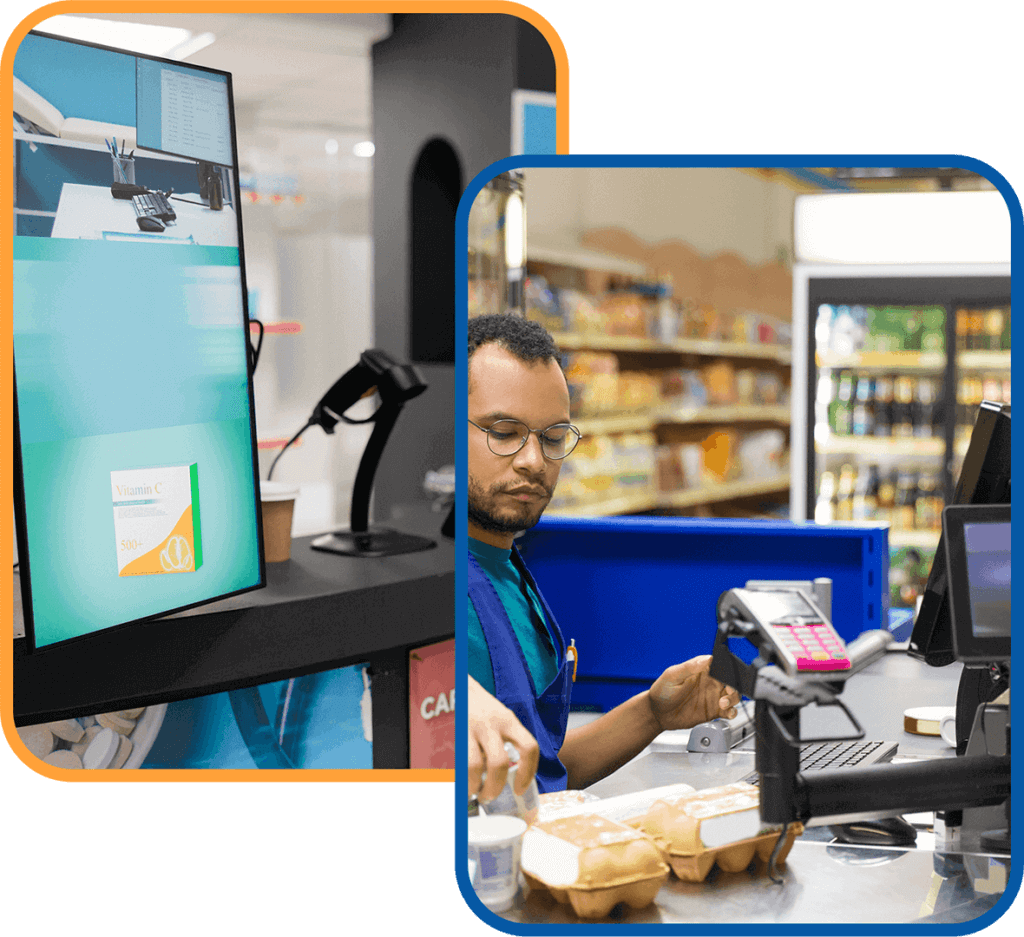 About Us
Streamline your business with Zahabi's range of electronic products and solutions.
Zahabi, the hub of reliable Point of Sale (POS) Computer Hardware products and solutions in Kuwait. We are the leading Online Shop of leading-edge POS products and solutions to help you streamline your business and enhance customer experience by folds.
We are one of few providers to offer advanced products for Point of Sale System in Kuwait, Computers and Display system, Barcode Printing, PFID Solutions, Card Readers, Printing Supplies, ID Cards & Accessories, and other hardware solutions to meet all your customer-facing business needs.
Whatever your hardware need is, Zahabi has the right selection of cutting-edge, reliable, and affordable business solutions to serve it. To discuss your business's hardware needs with Zahabi, get in touch with us today and our representative will be happy to assist you.
Explore our products and get in touch with us today to discuss your hardware needs.
How Zahabi can help your business
Streamline transactions and boost customer satisfaction with our state-of-the-art Point of Sale machines.
Empower your customers with interactive self-service kiosks, offering a seamless and engaging experience.
Improve accuracy and speed in your inventory control processes using our high-quality barcode printers.
From robust desktop computers to portable laptops, Zahabi provides reliable computing solutions to meet all your business needs.
Trust in Zahabi's top-quality hardware solutions to ensure your operations run smoothly, day in and day out.
Discover how Zahabi can tailor hardware solutions to fit your specific business requirements, ensuring a perfect match for your operations.
What our customers are saying
Shop By Category
Choose What You Looking For
Get in touch with us
Contact us for inquiries or business proposals. we'll get back to you!
AL Zahabi | Al Amiya Est for Computer
Tower B, Floor 5, Office 251, Lulva complex, Ibn Khaldoun St, Hawally, Kuwait
Phone:
22216911 / +96597715138